I have been working with people in recovery for many years now and it is always a thrill to see when someone reaches a comfortable place on all levels of recovery: physiologically, biologically, emotionally and spiritually.
Vivienne Constad ITEC., APNT., BCMA., GCMT., CNHC.
Having been involved with her family business for a number of years, Vivienne moved on, seeking a more challenging scenario. Having travelled extensively she returned to further her journey into the world of health and beauty. She qualified with a post graduate degree in health and beauty specialising in skin treatments including current new technologies of hair removal working specifically in socially deprived areas.
This led Vivienne to the understanding that to be beautiful on the outside, has a lot more to do with what is on the inside and not just on one level.
Over the following years, her journey with this understanding enabled her to seek out and become invited to and included in the lives and work of many eminent doctors, scientists, professors and spiritual leaders in many parts of the globe.
Vivienne discovered this technology through her own personal circumstances which lead her to create a long lasting relationship with Alexander Karasev – the inventor of the original technology of both Scenar, Cosmodic and now the latest of ENS technology.
Having spent many of her younger years following her quest for happiness, Vivienne eventually came to the place where she would settle and began another learning curve, this time with massage, acupressure, moxibustion, osteopathic support, advanced techniques and nutrition.
In 2008 she returned to City University and began a new level of degree in teaching. She graduated from here over the following years and rebuilt her 'Training for Professionals' course in Association with LET Medical LLC. It is now a fully accredited course with the CMA.
Since that time she took her team and course world wide and has trained practitioners, doctors and the home user to many countries including, Russia, Ireland, USA, Mexico, Germany, Slovenia and the UK.
Currently her work with ENS and emotional release has fine tuned her ability to help bring recovery to many. Her knowledge continues to update on a daily basis. Her work today constitutes a foundation working with Dani Benjamin, a naturopathic nutritionist. Together they have created a protocol that has brought all three elements of recovery to the fore.
From the emotional to the spiritual as well as the physical.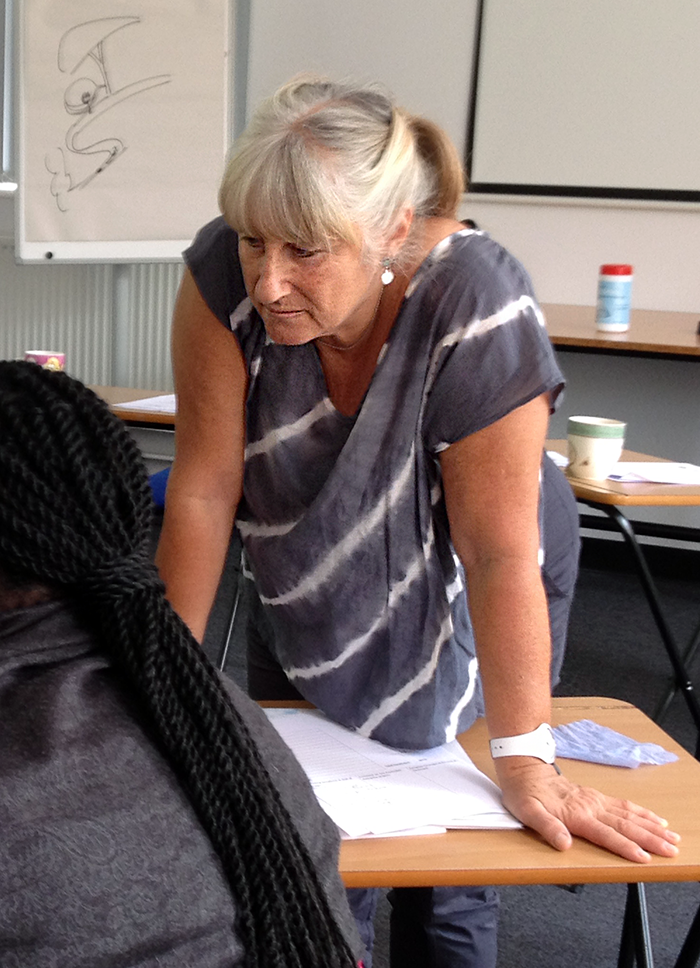 Being a 'foodie' and having always been passionate about food, it was only a matter of time before I would eventually find a way of using food as medicine.
Dani Benjamin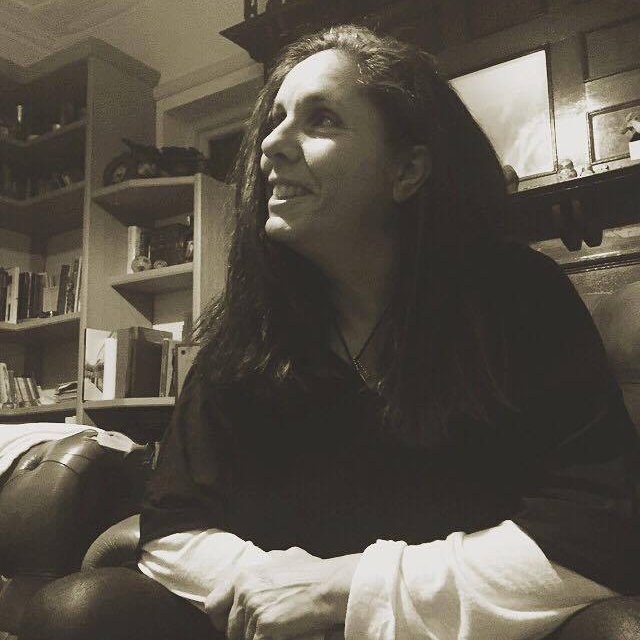 Passionate about organic food and natural therapies, this was the turning point that was to define the next phase of Dani's life.
She had managed to reach her 40's relatively disease free. Stress was probably her biggest issue – running a business and a home plus bringing up 2 children and a few animals along the way. Looking back, she can put this good fortune down to 2 things:
Good genetics and a comprehensive use of alternative medicine to treat herself and her family.
Having always been experimental and innovative with food and nutrition, she took the opportunity to re-train and qualify a passion that has been with her for most of her life – Natural medicine. Dani and her family are robust and constitutionally strong. She has allowed their immune systems to develop naturally.
Dani graduated from The College of Natural Medicine in 2014 in Naturopathic Nutrition and went on to specialise in Bioresonance (Energetic medicine).
She is an intermediate level Asyra/Qest4 practitioner and has built and developed her own tests around the doTerra oils and Bioptron light therapy. Dani believes that using bioresonance is a fascinating tool. It gives an immediate picture as to how balanced, stressed or weakened the body is on an energetic level. She is then able to address these imbalances before they manifest into physical symptoms.
Dani now has a busy practice bringing together energetic disciplines to help support clients through their journey to optimum health and to help prevent future ill health. She has trained to be part of The Chrysalis Effect – a network that supports and guides clients through their recovery from ME, CFS and Fibromyalgia.
Dani's website can be found at The Vital Sauce
To contact Dani, click here
As a child I would offer my "magic red pillow" to help make people feel better. I truly believed in the power of that "magic pillow".
Sherine Lovegrove, BSc(Hons) psychology, MSc., Dip. NLP Psychotherapy & Ericksonian HypnosisBPsS., RSM., UKCP., CNHC., NLPtCA., BHA & EMDR UK., & ACRIPT.
Sherine believes that Cosmodic works not only at the genetic level but also at the sub-atomic level. She likes the idea that when treating with active cosmodic that we install a correct programme for the body to follow, rather than giving the body simply feedback. This means that the body does not need to undo old learning which is effortful; but that it can simply follow the projected direction towards its perfect form.
"Thus treating with Cosmodic is generally quick and elegant. However despite Cosmodic's ability to orchestrate healing, the projection of healing requires many of the right ingredients to be present. What is paramount is that both the therapist and client need to work together. As healers we only effect real healing if we believe that the person can get better." says Sherine.
Sherine has studied widely and has a BSc degree in psychology as well as additional diplomas in hypnosis, Neuro-linguistic psychotherapy, therapeutic massage, reflexology and Stephenson's Creative Healing massage.
Click here to contact Sherine
I can help you feel better, by releasing those stuck negative emotions, therefore changing your default or habitual patterns that keep you where you are.Diane Merrick
Working with humans as well as animals Di has a wonderful way of putting you at your ease very quickly. Her approach is very gentle but very powerful. When the root cause of an emotion is changed the effect is life changing!
She will support / guide you through her techniques of releasing negative emotions to facilitate the mind and body to work together through the healing process. Emotional holds are not always obvious but her simple techniques build a foundation for you to understand yourself and live the life that you want.
Wherever you are now, change is always possible. Di has called her technique ER, Emotional Release. It is not counselling or hypnotherapy – it is unique. Changing how you feel today, letting go of the baggage that you have been carrying around for years, which as Di says, "it's not always yours!" gives a solid foundation to support the other levels of your recovery protocol.
Diane's website can be found at Supporting Change Now
To contact Diane, click here