VIVIENNE CONSTAD in association with «LET Medical LLC»
Training course for professionals in COSMODIC Therapy
Having just completed our latest course, we are very proud to welcome our new group of practitioners.
Professionals for this group training came from all over the globe, specifically Slovakia, Czech Republic, Turkey, and last but not least the good old UK.
The venue was at our local Hospital. Our reputation had preceded us and as such, we had to fit a number of extra sessions in each day just to manage treating them all.
It was hands – on for all, some interesting cases had presented and by popular request both Vivienne obliged by giving demonstrations of both the consultation and treatment.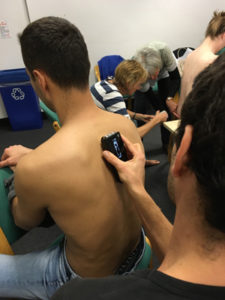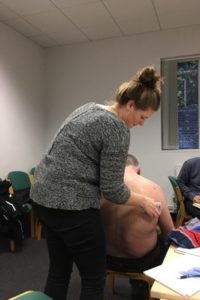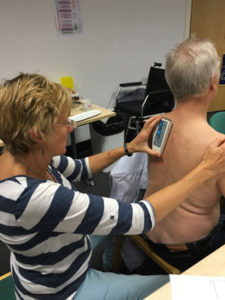 We had a number of staff members as well as our own clients. All had quite dramatic results.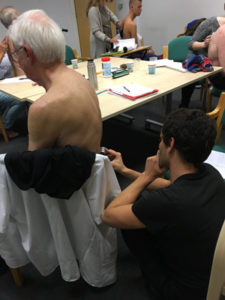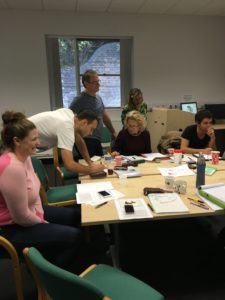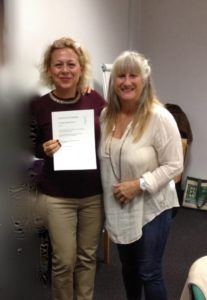 From day one the group connected and bonded well and seemed to become a very close knit family indeed. We were proud to have been able to give so much to enable some great doctors turn into such lovely holistic practitioners using our protocols and advice.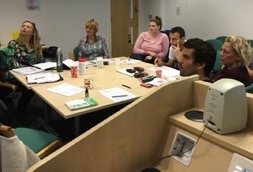 Each day we were thrilled to receive some spectacular lunches that were delivered to us. We enjoyed organic, wheat and dairy free vegetarian food thanks to our regular chef, Chris Honor from Chris Kitch Deli nearby. http://www.chriskitch.com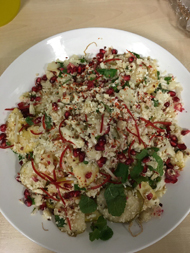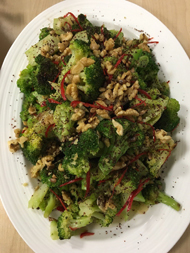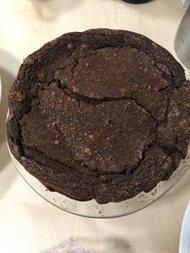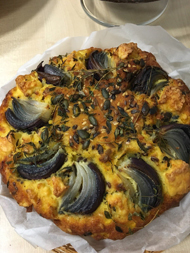 The journey that we embarked on took our participants integrating their current knowledge base through new paradigms and each and every one of them came away with far more than they had even dreamt of.
Training covered a little history and background as to how their Cosmodic EX735Ag Slider came about, a little about ourselves followed by the workings of the device and how it performs in the body. They learned how best to use the device as a tool within their current skill base. We looked at probes and attachments, how to use those and how best to use each of the working modes that make the difference between the home user and working as a professional.
They saw video footage and best of all, dramatic changes in each patient that they worked with.
We had glorious 3 days and found it hard to say farewell.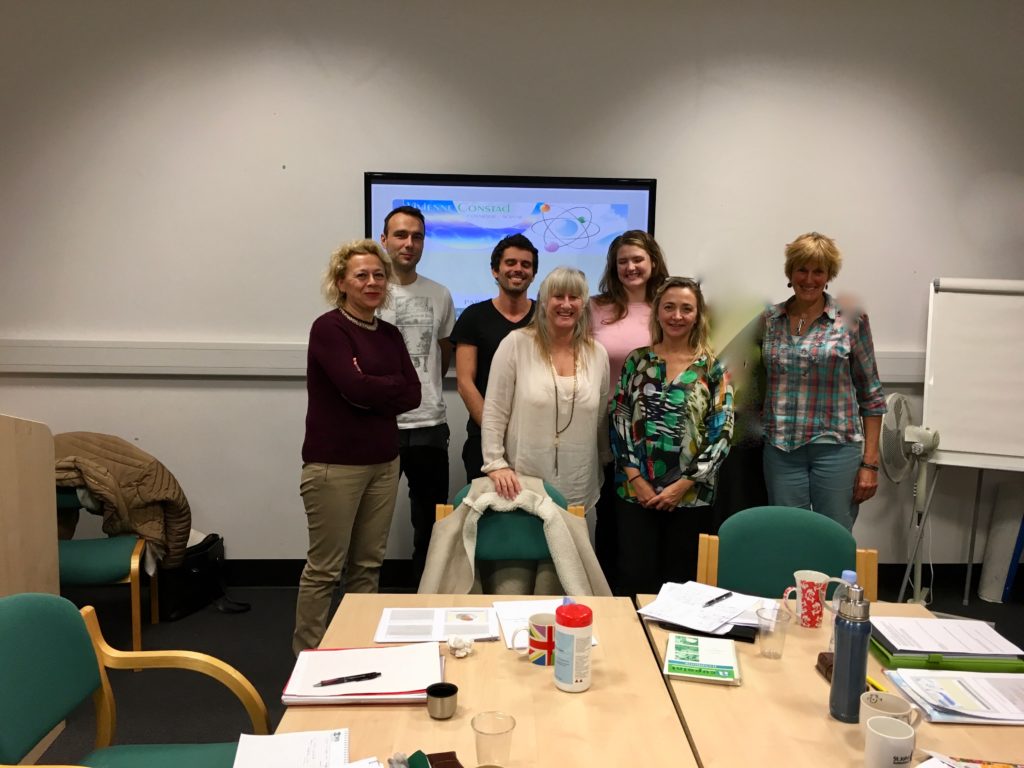 Testimonials from some of the participants from this course
Thanking you for everything you have done so far. We both enjoyed every moment of the training and you and naturally Sherien.
In fact I should apologize from you for being so insistent to enter the class. Serap has been very much interested in this whole thing from the very beginning. She did not want to miss a bit of the course unfortunately she had no chance to follow the class entirely. We would like to thank you again for giving us this opportunity to get the most out of this course by allowing me to enter the class.
Other than the course and all the information provided we are also very happy to know you and spend time together the night that you invited us for the dinner. We would like to thank you again for that night. That was lovely.
We are now looking forward to seeing you soon. Serap has already started to study English for better communication with you and Alan. Next time we meet again she would like to communicate better with you.
With all love and regards,
Haluk
---
Thanks for an excellent course. I learned so much and now feel confident enough to treat people. I have read so much about how to use the Cosmodic but your course has taught me far more than everything I have read. Your vast experience and practical knowledge gave me enormous reassurance when we were treating each other and the patients that came in for us to treat under your expert eye. You just cannot beat real live hands on experience! Thank you for sharing your knowledge with us all.
Best wishes,
Suzi
Susanna McIntyre, BVSc MRCVS, PDNN Naturopathic Nutritionist, Founding President of The British Veterinary Dental Association
01633 612595 / 07973 295891
---
I am very happy that I've invested my time and money to the professional training. It confirmed my intuitive feeling about this technology and at the same time shifted my understanding how to use it for the best results and opened the gate to the new, more focused and detailed level of work.
You can expect loads of information of both theoretical and practical nature about this work interwoven together and held by holistic frame of reference. Vivienne knows her stuff very well, has enormous amount of experience and has a good energy.
Also you can expect receiving treatment as well as practicing under their supervision which is very, very helpful embodied experience. And you will learn a lot from the group wisdom as well. You can be sure that someone will ask the questions you even don't know you need to know the answers to.
So at the end you are leaving the seminar more confident about this work, theoretically saturated with some "hands on" working experience and with simple practical protocol which can help you contain and structure your work with the device. And the rest is up to you.
Thank you very much.
Ondrej Stanek
---
As far as my testimonial, I'd really like you to know how wonderful I felt my experience was. It was far more than I was expecting to be honest and I really enjoyed myself. I think the two things that stood out for me, were firstly the warmth that both you exude. It was lovely to meet you. I really enjoyed the balance of wit alongside the serious teaching. It's also clear that you embody this as a way of life and I think that is the biggest take home message for me – we have the power, if only we accept the responsibility.
Secondly, the depth and particularly breadth of your knowledge was awe inspiring. It gave the course an added depth and credibility that was a lovely surprise. It also has opened me up so many more avenues of learning that I would have never known to consider.
I hope to keep in touch. All the best with Mexico and beyond.
Warmest regards
Dr Amy
---
Dear Vivienne,
I can not even remember the number of hands-on training courses that I have attended so far during my 25 years long professional life as a specialist medical doctor. The last experience with you during this training in London has been the most unforgettable one and a turning point in my entire professional life. I have always believed in the insufficiency of relying only on the surgical solutions and use of medicine as the method of medical treatments. On the other hand, I have always stayed away at a certain distance from totally holistic aproaches, while I appreciate some of them as alternative solutions on certain cases, because of their inability to generate measurable results most of the time.
On this occasion, I have personally seen and witnessed a very different approach with Cosmodic to a number of medical problems. In this new aproach, differences between classical medical methods and holistic methods disappear and intuition, higher mind, love and affection and also wisdom mixes up with science to create a magnificent new method for medical diagnosis and treatment. We have all witnessed to an unbelievable synthesis of intuition and human oriented medical approach of the East with a miraculously new approach, most likely coming from beyond the Earth, during this training course.
Although I had a deep belief and thrust in Cosmodic before I attended the course as a result of my early research efforts on the technology, the solid and flawless results I obtained during the course has encouraged me more.
I am now in the process of opening up my Eye and Cosmodic treatments center in Ankara with all the courage and enthusiasm I got from you both. I had great honour and happiness because of getting together and working with you and the other course attendants during that wonderful course. I am feeling very lucky to know you and attend that course. I would like to thank you all and wish to see you in Turkey as early as possible.
With My Warmest Regards,
Dr Serap Akdag Gokmen, M.D., Eye Surgeon
---
Thank you group for being who you are – we are proud to have met you!